Horizons Engineering based out of Littleton expands to the Seacoast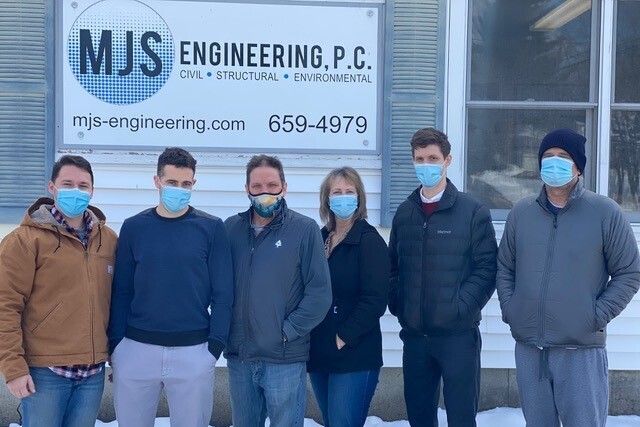 NEWMARKET, NH: Horizons Engineering, Inc., a Littleton, NH based civil and environmental engineering and land surveying firm, has merged with MJS Engineering located in Newmarket, NH.
MJS Engineering, a small civil and structural engineering company located in the seacoast area of New Hampshire, was established in 1995. MJS focuses on civil, structural, and environmental engineering services.
"Horizons Engineering, which currently has six locations across New England is looking forward to having a presence in the seacoast area and adding structural engineering to its list of services," said Mike Sievert, Vice President.
Adding structural engineering to the firm is a big step for Horizons.
"Adding structural engineering brings our company full circle," said Jon Warzocha, CEO of Horizons Engineering. "We can now offer every discipline of engineering to clients from the Seacoast all the way north to the Canadian border. We have a very talented team at Horizons and the addition of the MJS team makes us that much stronger."
Horizons Engineering, Inc. was founded in 2004 in Littleton, and since has expanded to offices in New London, Newmarket, and Conway NH, Newport and Sharon, VT and Kennebunk ME. Currently, 49 civil engineers, land surveyors, environmental scientists, technicians, and support staff are employed at Horizons Engineering. The company provides civil, environmental, and structural engineering, environmental permitting, hydrogeological, and land survey services throughout northern New England.
Additional information on Horizons Engineering and the services they provide can be found online at www.horizonsengineering.com.
###
Next Blog Post
New Hampshire engineering firm opens two offices and adds managerial staff in Vermont and New Hampshire APRIL, 2019 - Horizons Engineering, Inc. who provides land surveying, civil and environmental engineering…