Horizons Engineering Hires Cathy Conway as Senior Project Manager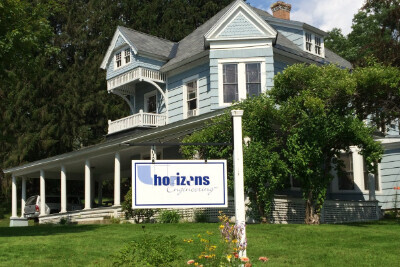 Local Engineering Firm Hires New Senior Project Manager
Littleton, NH, Release: September 17, 2018. For Immediate Release
Horizons Engineering, Inc., a Littleton, NH based civil and environmental engineering and land surveying firm, welcomes Cathy Conway as a Senior Project Manager in the company's Littleton, NH office.
After graduating with an engineering degree from UNH, Cathy worked as a Project Engineer for the New Hampshire Department of Transportation for a number of years. In 1999 Cathy took a position as Public Works Director in Littleton where she managed the Highway, Sewer and Solid Waste Department. Among her successes during her time with the town, Cathy successfully implemented a capital improvement plan for town-wide road improvements. Following her time in Littleton, Cathy became the VP of Economic Development at Northern Community Investment Corporation, a position she held for 15 years. In her role at NCIC, Cathy worked with businesses and community leaders to develop, fund and implement infrastructure and economic development projects through the North Country.
"Horizons is very excited to have Cathy join our team.", said Andrew Nadeau, President of Horizons Engineering. "Her engineering and project management experience coupled with her knowledge of Federal and State funding programs will further strengthen Horizons ability to serve our municipal, institutional, and private sector clients."
Horizons Engineering, Inc. was founded in 2004 in Littleton, and has expanded with offices in New London, NH and Newport and Pomfret, VT. They currently employ a staff of approximately 30 civil engineers, land surveyors, environmental scientists, drafters, and support staff. The company provides civil and environmental engineering, environmental permitting, hydrogeological, and land survey services throughout northern New England.
"I am excited to join the team at Horizons Engineering", stated Cathy, "and I look forward to continuing to serve the region in my new role as Senior Project Manager/Regional Office Manager, helping communities and businesses meet their infrastructure needs."
Cathy resides on a dairy farm in Jefferson with her husband David and enjoys taking advantage of all of the natural amenities our region has to offer including cross-country skiing, hiking, swimming, kayaking as well as showing cows at local fairs. She also serves on several local boards.
Additional information on Horizons Engineering, and the services they provide can be found online at www.horizonsengineering.com.
###
Next Blog Post
Pomfret Office Moves to Sharon Vermont Horizons Engineering office in Pomfret, VT moves to a more accessible location in Sharon. SHARON, VT: Horizons Engineering, Inc., a Littleton, NH based civil and…