Crown Point Cooperative Park Infrastructure Improvements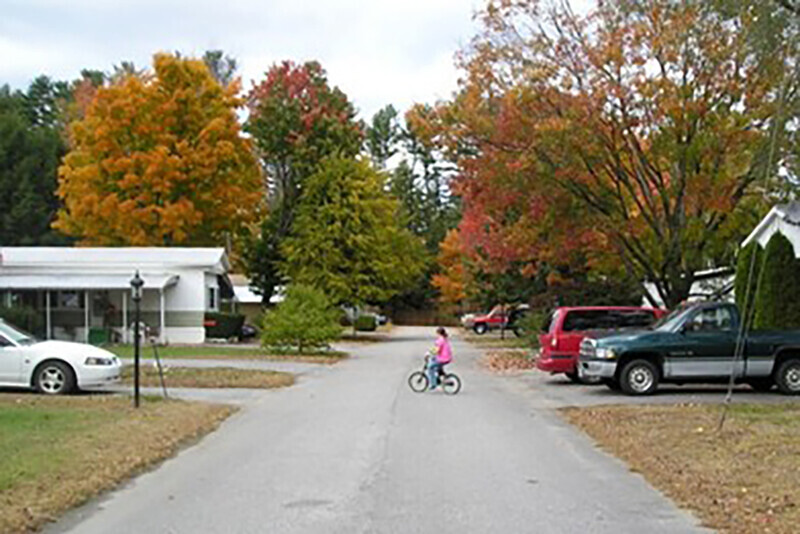 Location
Charlestown, New Hampshire
Type
Multiple Infrastructure System Improvements
Funding Sources
Community Development Block Grant
Horizons began working with the Crown Point Manufactured Housing Park in 2010 when the Board came to us with chronic low- pressure water issues and failing subsurface disposal systems. Horizons worked with the community on developing a preliminary engineering report in 2012 which prioritized the necessary infrastructure improvements. In 2017 we worked with the Cooperative's Grant Writer to complete a Community Development Block Grant application to fund the necessary infrastructure improvements.

Crown Point Cooperative was constructed in the 1960s and was under private ownership (known as Carter's Park) prior to the formation of the Cooperative in 2005. Fifteen individually-owned manufactured homes are sited on lots leased from the Cooperative on the three-acre parcel. The road network and electrical infrastructure are also owned by the Cooperative. Horizons completed the design and permitting for 800 feet of sewer main and appurtenances with a connection to the Town of Charlestown municipal wastewater system to an existing manhole on Old Claremont Road, directly adjacent to the entrance to the Cooperative. This manhole was installed with the intent of facilitating a connection with the Charlestown Municipal system. This was critical for the community and the Town since the municipal well field was located just west of the community. Domestic water was serviced by the Charlestown municipal system, with a single master meter and pipe sizes of 2-inch diameter and less. Horizons completed the design and permitting for approximately 800 feet of 2-inch main and individual services to each unit. Horizons also worked with a sub-consultant to complete the improvements of the electrical service for the underground line to bring the meter panels and sockets into code compliance.

Once the plans were complete and the permit in hand, we provided bidding assistance for the water, sewer, and electrical improvement project. We also provided construction services which included contract administration, resident observation and processing of payment requests with funding sources.