Omni Mount Washington, LLC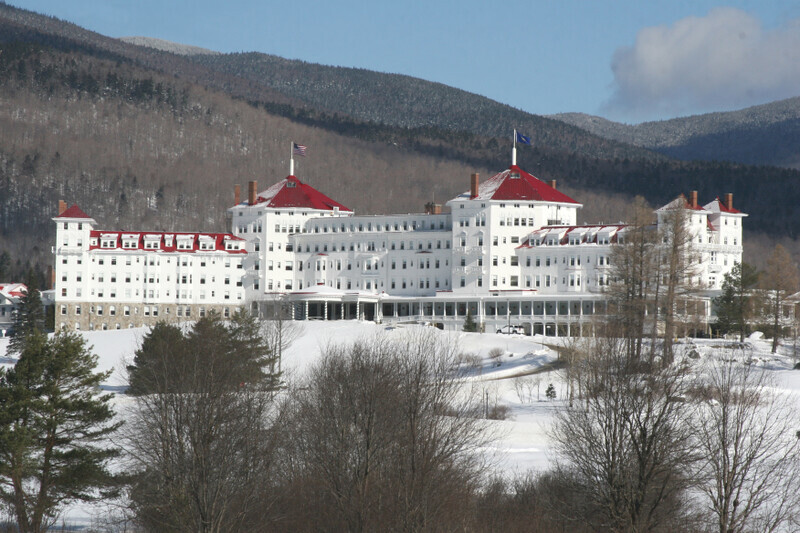 Location
Bretton Woods, New Hampshire
Type
Resort Expansion, Water and Sewer System Expansions, Permitting (Federal, State, and Town), Planning and Construction
For many years, Omni Mount Washington, LLC has wanted to expand the existing hotel guestrooms to include a new year-round, on-mountain lodge. Their goal is to broaden the experience at the Bretton Woods Ski Area and expand its hotel with newer, more modern rooms. The infrastructure expansions are important to consider since they have a large impact on the entire village of Bretton Woods. The resort village consists of the 6 story Mount Washington Hotel, the two golf courses, the Bretton Woods Ski Area, and several smaller inns and motels. Although the following are considered separate projects, they are located very close together and are considered to be within the village of Bretton Woods. Both projects began with understanding the client's goals, expectations, and budget. With Horizons' experience and understanding of the existing site infrastructure, and with SE Group's experience in ski area resort planning, the team designed, permitted, and began construction of the following projects:

Bretton Woods Ski Area – Assisted by Doppelmayr USA, Inc., Horizons and SE Group constructed a new 5,900 linear foot, 7-person car gondola, estimated to cost approximately $10M. The new gondola will bring both skiers and the general public to the new 15,000 square foot, two Story On-Mountain Lodge. The intent is to create a unique skiing and dining experience at the top of the Bretton Woods Ski Area with a new lodge that will be able to accommodate weddings, conferences, and other events, day or night, on the mountain top. It required the installation of a new on-mountain well and water system with enough water storage to meet local fire requirements. It also required the installation of a unique effluent-only gravity sewer system which connects the on-mountain lodge to the existing sewer force main near the base lodge some 6,000 linear feet away. Finally, a pressurized propane gas system was installed which runs from the base area to the new lodge. Total estimated cost was $18M.

Mount Washington Hotel Guestroom Addition – recently completed is the expansion of the existing hotel capacity that added a 4-story, 68 room addition, connecting the existing SPA/Conference center to the hotel and heated pool area. Some very sensitive historic aspects were considered to ensure the new addition fit the landscape and architecture of the historic Mount Washington Hotel. New water, wastewater, electrical and propane utilities were installed to serve the new addition. Also, a new pedestrian/bike path connecting the hotel to the ski area was planned and evaluated for future design. Total cost was $25M.